Fully passive design
Introducing the new MMC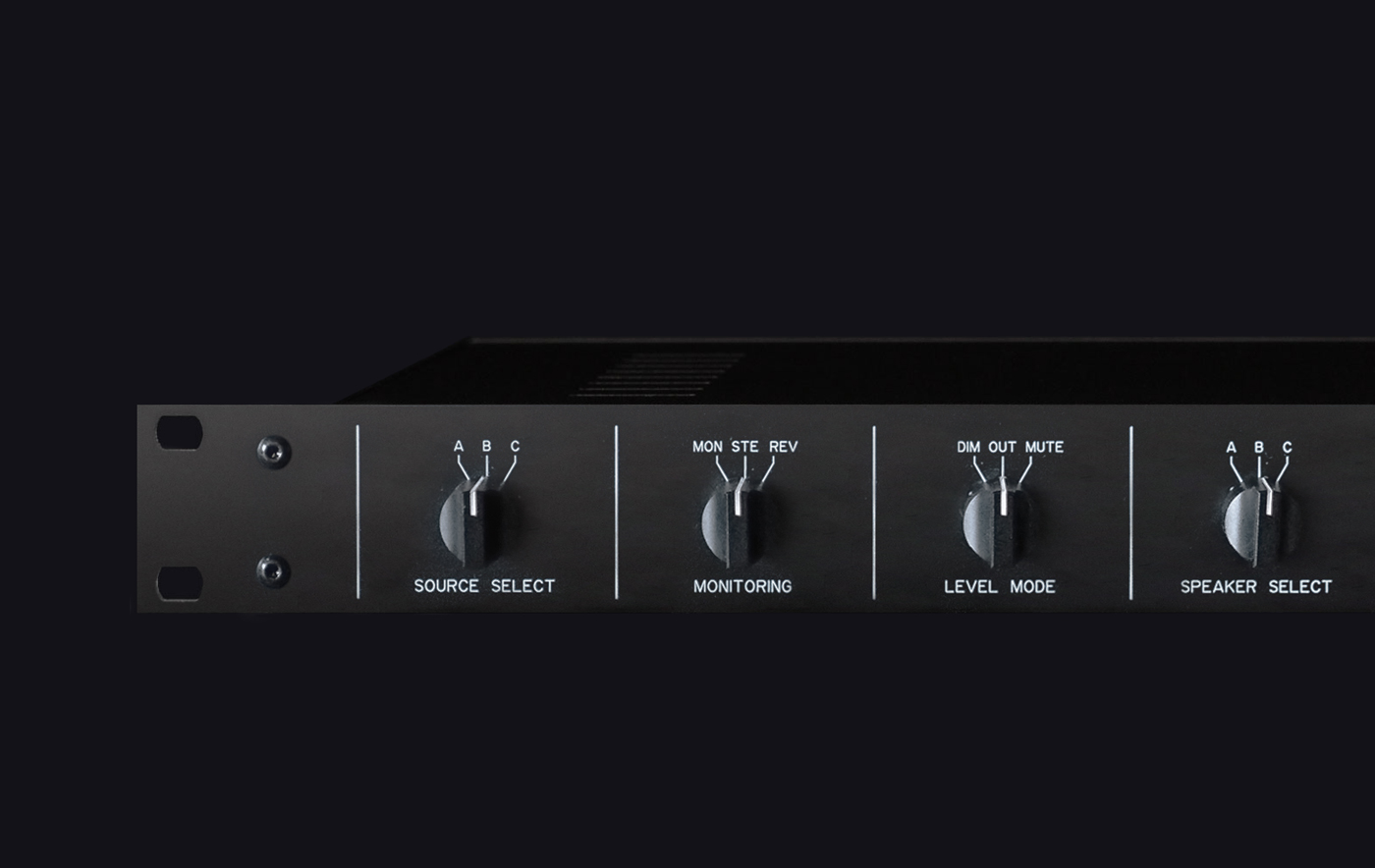 In case you currently find yourself reaching over to a tiny knob on your audio interface or moving a virtual fader with your mouse to turn the speakers up and down, the MMC is what you're looking for.
A monitor controller is all about improving workflow by keeping it simple and clean.
The MMC uses a fully passive design. Its advantage is two-fold. Firstly, there are no electronics involved which could alter the sound. It also makes a power supply unnecessary. Secondly, because of its constructions and design it is reliable and not prone to errors.